Anti Snap And Snap Safe Locks Leeds
Over the past few years burglars have found ways to exploit weaknesses in standard euro cylinders which are fitted to all upvc doors.There has been a significant increase of these type of break-ins in Leeds and West Yorkshire. The standard cylinders break under attack in such a way that the locking mechanism inside the door can be easily manipulated open in under 30 seconds. This applies to all upvc doors no matter how old or new as it is not yet compulsory for new doors to to come with snap safe or anti snap cylinders. It is a common misconception that because a upvc door locking mechanism has many hooks and bolts which lock into the door frame, that these doors are high security. This is not true! All the locking points on every upvc door are controlled by the lock cylinder, and if the euro cylinder is not up to the job the hooks and bolts are useless.
Please watch the video below for more information
What is an anti snap euro cylinder?
Anti snap locks are a revolutionary new style of euro cylinder designed specifically to combat lock snapping and lock bumping. Anti snap locks are designed with sacrificial points built in so that when the cylinder is attacked it will break off at the end rather than in the middle keeping the door securely locked. Many of the more modern anti snap locks also are strengthened across the old weak point for double lock snapping protection. At locksmiths Leeds we supply and fit all brands of anti snap lock. You can find more information and some anti snap locks and reviews on our
Blog page
.
If your Lock is shaped like the picture below you do have euro locks and your home is vunrable to attack!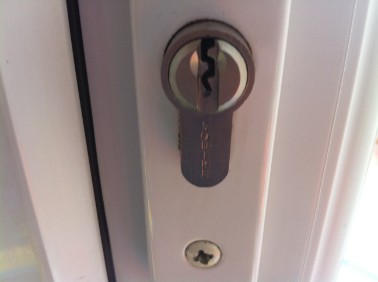 Below is a standard cylinder after a break in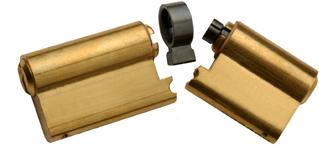 Avocet ABS Anti Snap Lock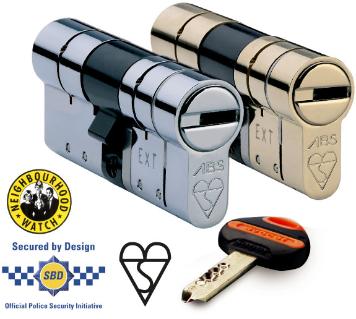 © copyright 2011-2014 1st Defence Locksmiths, All rights reserved